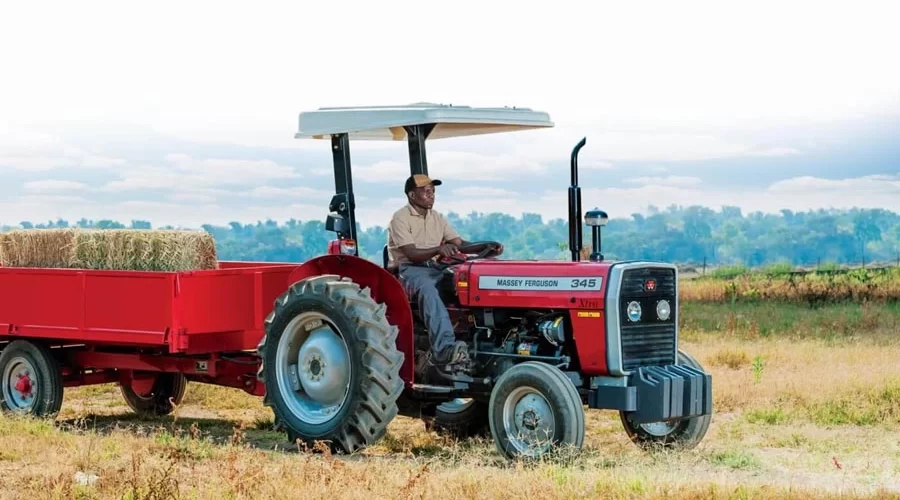 Agriculture is the backbone of Sierra Leone's economy. About 70% of the population relies on agriculture, and it accounts for about 50% of the country's gross domestic product (GDP). With such high dependence on agriculture, increasing crop yield is critical to enhance food security and boost economic growth. One way to achieve this is by investing in modern farming machinery. In this blog post, we will explore the benefits of using Massey Ferguson tractors in Sierra Leone, their price in the local market, and where to find a tractor for sale.
Increased Efficiency and Productivity One of the key benefits of using Massey Ferguson tractors is increased efficiency and productivity. With the ability to quickly plough, plant, and harvest crops, farmers can save valuable time and free up their labor to focus on other areas of the farm. Massey Ferguson tractors also come with a wide range of attachments, such as ploughs, cultivators, planters, and harvesters, making them versatile and suitable for different types of farming practices.
Better Yield and Quality of Crops By investing in a Massey Ferguson tractor, farmers can significantly improve the yield and quality of their crops. Tractors can be used to cultivate fields more thoroughly, allowing for better seedbed preparation, which helps improve soil conditions and reduce weed and pest infestation. Additionally, tractors can help farmers plant crops at the right depth and spacing, ensuring proper germination rates and preventing overcrowding. The result is a higher-quality crop, more significant yields, and higher profits.
Cost Savings Another advantage of using Massey Ferguson tractors is cost savings. Though a significant initial investment, owning a tractor can help farmers save money in the long run. As compared to manual labor, which can be less efficient and time-consuming, tractors can work faster and better, thereby reducing the cost of labor. Furthermore, by using a tractor, farmers can work on more significant areas of land more effectively, thus reducing the cost of hiring additional laborers.
Massey Ferguson tractors play a vital role in improving crop yield, quality, and profitability in Sierra Leone. With their efficiency, versatility, and cost-saving benefits, they are an excellent investment for farmers looking to enhance their farming practices. Moreover, with several new and used tractors for sale in Sierra Leone, farmers can find the best deals and significantly improve their agricultural practices. By investing in a Massey Ferguson tractor, farmers can take their farming practices to the next level and contribute to the country's economic growth.
September 15, 2023
By:Massey Ferguson Sierra Leone
no comments