Massey Ferguson Tractors for Sale in Sierra Leone
Model / Type: Massey Ferguson MF 240 Horse Power: 50hp Transmission: Manual Engine: 2.5D Condition: Brand New

Read more
Farm Tractors
Why Massey Ferguson Tractors ?
Massey Ferguson tractors are a trusted name in the agriculture vehicle industry. These tractors have been serving agriculture for decades now by performing everyday lifting, transporting and cultivating tasks. As a successful tractor company in Sierra Leone, we deal in a wide range of brand new Massey Ferguson tractors in compact sizes. We manufacture large numbers of agricultural machinery to meet the demands of our farmers in Sierra Leone. Our tractors for sale are internationally recognized for their reliability and intense performance ability.
While reading this, you must be wondering what's so special and unique about these tractors and what exactly sets them apart from other tractors in the same categories.
To answer your question, our Massey Ferguson tractors in Sierra Leone have a lot of unique properties that will make your life easier. Our mid-size compact tractors can work with 5-6 implements and have larger load-lifting capacity. Our tractors are not only strong power-horses, but are also ecofriendly that contribute to sustainability and quality. Our tractors in Sierra Leone are designed using quality materials that contribute both to their strength and durability, making them rough and tough to withstand all sorts of climatic challenges: be it adverse or normal day-to-day operational challenges.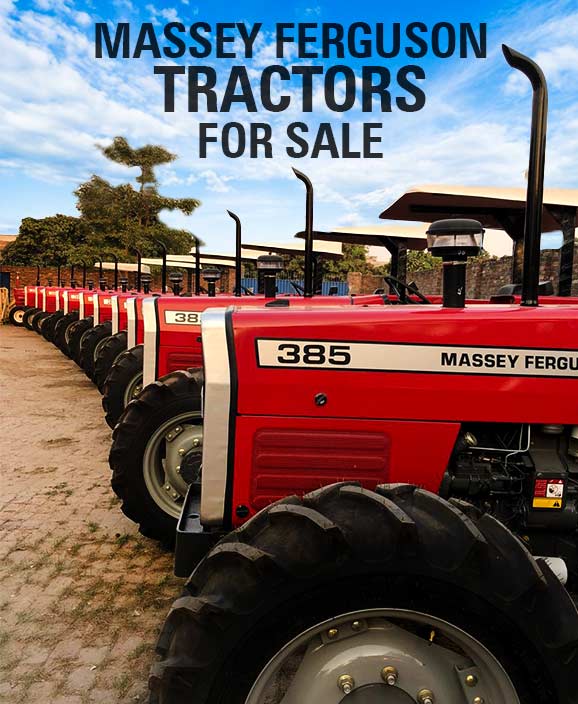 Farm Implements for Sale in Sierra Leone
Farm Implements for Sale in Sierra Leone
Bed shape Planter Specification FRAME: 50X50X6M BOX HITCH: 75X36X6MM LENGTH: 1520MM HEIGHT: 2240MM WIDTH: 2240MM APPROX WEIGHT: 470KGS

Read more

Disc Plough Specification Available from 2-5 discs WEIGHT 550 WORKING WIDHTH 990MM WORKING DEPTH 250MM HEIGHT 1235MMh LENGTH 2130MM POWER REQUIRE 85HP ONWARDS

Read more

Specifications Power Dozer to fit MF 240, 350 Plus, 260, 360, 375, 385 tractors Blade Model MT-08/1=6′ * 22″ -(Single ram) Model MT-08/2=6.5′ * 30″ (Twin ram)  

Read more

Rear Blade Specification Width: 5' – 12' Length: 5ft with wheel 1/2" Reversible/replaceable cutting edge.

Read more

Specifications No of Cutter 104-128 Height with Wheels 6' Length of Drum 4.5' – 5.5' PTO Speed 540RPM Fuel Consumption 7-7.5l/hr Tractor compatibility 50 HP and above

Read more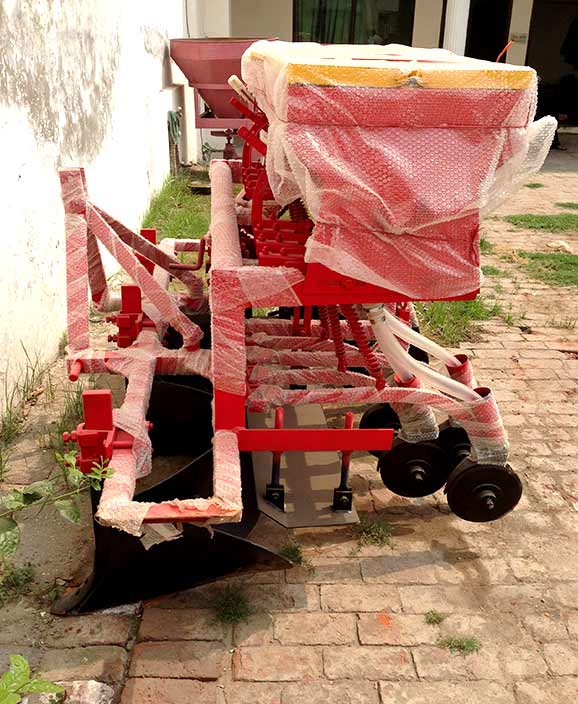 MODERN FARMING TOOLS
Tractor Implements for Sale in Sierra Leone
Farm implements are basically tractor attachments or workable extensions, which enhance a tractor's working capability when attached to our tractors in Sierra Leone. We deal in multiple farm implements, each of which serves different functions, in order to increase the overall working potential of our brand new Massey Ferguson tractors. These farm implements are a great source of reducing time and effort of farmers, as they aid in cultivation, eradication of weeds, fertilization of crops, and prevention of soil erosion.
Farm implements are of various types and have different roles in both commercial and small-scale farms. Some of our farm implements are suited for use in smaller farms, home gardens, or lawns, whereas the large-scale farm equipment support commercial and large-scale farming functions. For a farmer who is used to conventional methods of farming, the concept of farm implements may be baffling. But fret not, our customer service representatives are here to help and assist you in your journey to mechanization.
Testimonials
Testimonials
Massey Ferguson Sierra Leone is one of the best companies to buy agriculture-related stuff. They have a huge range of Massey Ferguson tractors and tractor implements at very affordable prices.

Richard Showers

Creative Heads Inc
We had a really good experience with Massey Ferguson Sierra Leone. They offer me good deals on agricultural machinery. Help us also with other things and provided good customer service. Thank you again!

Adesola Dje

Creative Heads Inc
Reputed tractors dealer in Sierra Leone. They come highly recommended to anyone who needs farm vehicles, especially brand-new Massey Ferguson tractors. The very responsible and supportive staff as well.

Krishna Ruma

CTO - C Company